Rishikesh has transformed into a destination of Adventure, Spiritualism and Yoga.  'Aloha on the Ganges' is a new resort in this yoga capital of the world. This exquisite resort in Rishikesh 'Aloha on the Ganges' is located right on the banks of the Ganges River close to the Laxman Jhulla, in a very serene and peaceful environment. The setting of the resort on the fast-flowing Ganges, surrounded by forested hills, is conducive to meditation and mind expansion. In the evening, the breeze blows down the valley, setting temple bells ringing as sadhus (spiritual men), pilgrims and tourists prepare for the nightly Ganga Aarti.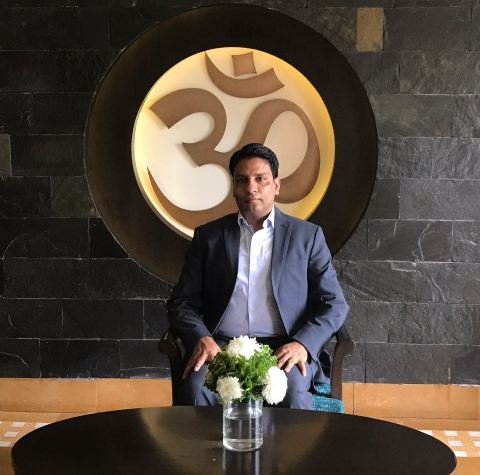 ---
Mr. Kuldeep Saini, General Manager of Aloha on the Ganges "We are the first resort in Rishikesh to offer a true Spiritual Experience to our Guests. With regular events related to Spiritual talks and blending yoga & spiritual flavour in the MICE segment, the corporate world is finding it a great experience"
---
'Aloha on the Ganges' is not just a resort in Rishikesh that will leave you breathless with the enchantment of its surroundings, but assists in enabling you to experience both physical and mental relaxation and realize the importance of a moment of calm and personal space in your everyday life. In absolute terms, Aloha on the Ganges is the ultimate escape from the mundane to the spiritual, where every corner spells harmony and every colour soothes the senses.
A perfect family resort consists of the right mix of spacious single & double bedroom apartments.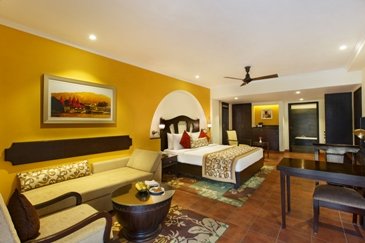 The resort offers a variety of dining choices ranging from Latitude – A multi-cuisine restaurant, Patio – An Alfresco Dining Restaurant and an In-House Bakery.
Vilasa Spa by Tattva invites you to pamper your  senses by experiencing authentic wellness rituals. The range of organic spa therapies emphasize on relaxing, revitalizing and rejuvenating you. Spa treatments, mediation sessions, Yoga and signature Ayurvedic rituals will drift away your worries and lead you to state of Shanti. Nestled at the foothills of the Himalayas, the spa is an abode of natural well-being and a life of cleansed mind, body and soul. The gentle gurgling of the river Ganga, the whispering winds through the lush green and the air so pure, will all come together to usher you on this journey to meet your inner self.