Continuing its aggressive expansion plans, Cygnett Hotels & Resorts has announced the launch of Cozzet Bay Boutique – Calangute, Goa, a full-service hotel that is designed to cater to leisure travellers looking for a great stay close to beach. The hotel is Cygnett's second property in Goa. The property will cater to both Budget and midscale leisure travellers who insist on international standards blended with authentic hospitality and local flair.
Cozzet Bay Boutique is strategically located in Calangute at a walking distance from the beach. The Goa airport is located at less than one and half hours from the hotel.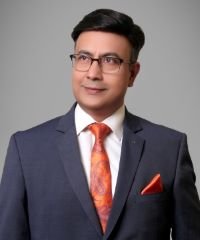 "Cozzet Bay Boutique is a state-of-the-art modern individual villa hotel that has been built with only one thing in mind – guest convenience and privacy. We want to give our guests the best stay and dining experience in Goa," said Sarbendra Sarkar, Founder and Managing Director, Cygnett Hotels & Resorts.
The hotel features two categories of rooms – superior and club, and a multi-cuisine restaurant offering world cuisine. All hotel rooms are equipped with Wi-Fi connectivity, a mini bar, tea / Coffee maker and LED TV with Set top Box.
ABOUT CYGNETT HOTELS & RESORTS:
Cygnett Hotels & Resorts started in 2012 in India with the vision of creating a hotel company that is responsive to the demands of a metamorphosing world, without compromising the ideals of good hospitality, quality comfort and great service. We have transformed Cygnett from the hotel group into an aggrandized hospitality group with a new eco-system of Cygnetture experience. The multi-brand portfolio having a multidirectional approach gives it the edge to cater to the rapidly changing hotel industry on the founding tenets of hospitality: quality, comfort cygnetture service.
Cygnett's constant endeavour for success and commitment towards excellence is continually recognized in India & globally. The hospitality group is actively working to open 100+ Hotels across 75+ cities in India and to operate in 6+ International locations within the next five years. The company is looking forward to adding 6000+ keys by 2022 and to benchmark "Cygnetture Service & Experiences" in the industry. Currently the group has over 35 alliances with 20 operational hotels and 15 hotels in pipeline and various stages of pre-opening. Soon, Cygnett will be marking its flag in South Asian countries.