Radisson Blu Faridabad, five-star deluxe property in the city of Faridabad, which is one of the largest business and industrial hubs in the NCR and is home to an array of corporate sites and tourist destinations.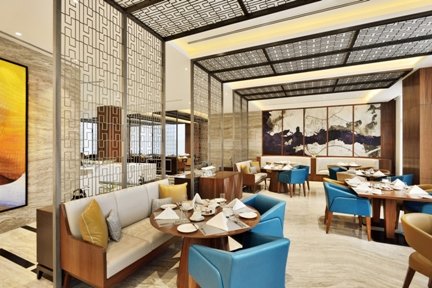 Radisson Blu Faridabad is an upper upscale Business Hotel. It is a perfect place for leisure travellers as well on their way while they travel to Agra or the adjacent tourist destinations. The hotel boasts one of the largest banquet and convention venues in the city centre with facilities capable of accommodating up to 1,100 guests. State-of-the-art audio-visual equipment, convention facilities, elegant banquet and free high-speed Internet enhance the productivity of corporate functions, and customized dining and catering packages add a touch of ease to any business meeting.
Situated in a thriving industrial district just outside the capital city of New Delhi, Radisson Blu Faridabad offers a convenient location with five-star amenities that include an upscale gym, spa and swimming pool and a well-informed concierge service.
---
Radisson Blu Faridabad is an ideal venue for organising management workshops, training sessions, conferences, cocktail dinners and other corporate functions
---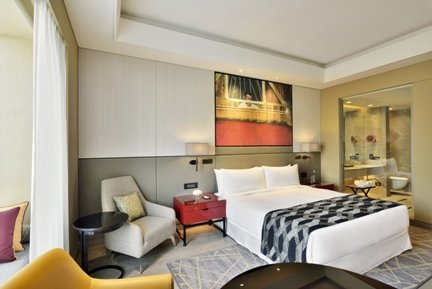 Designed to accommodate and welcome modern and savvy travellers, Radisson Blu Faridabad has 124 contemporary rooms including 6 suites, the hotel promises to offer best-in-class services in the city. What makes this location even more attractive is its proximity to a metro station which directly plies to South Delhi within 15 – 20 minutes.