Radisson Blu Resort Goa Cavelossim Beach – A Real Treat for Your Family
---
Achieving service excellence is in his DNA. Meet the man who creates a true hospitality experience for every guest, every time.
Mr. Vikram Antao, Vice President of Radisson Blu Resort Goa Cavelossim Beach is a man who leads from the front. A true hotel professional, he is born and bought up in Goa and realizes the importance of tourism for the economic growth of the destination.
Read exclusive interview of Vikram Antao….
---
South Goa can vouch to be the real face of Goa. Literally untouched by the hustle and bustle of a typical tourist destination, it offers the perfect peace and tranquility, lush green surroundings, clean and un-crowded sea beaches.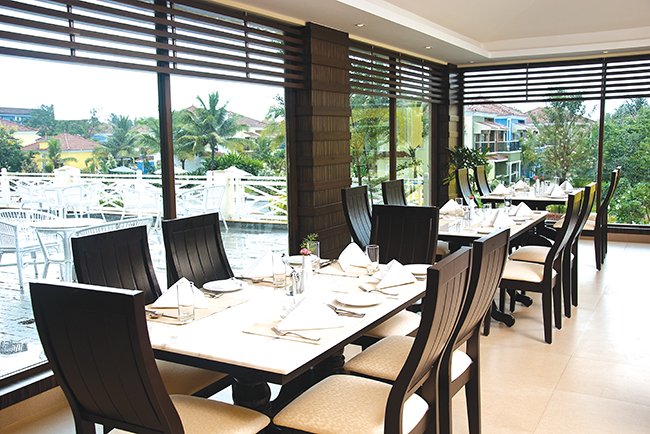 Radisson Blu Resort Goa Cavelossim Beach completes this picture postcard with its Goan-Portuguese-inspired architecture with bright exterior colours. Spread across 28 acres of perfectly landscaped ambiance, is a Goa in itself. Once inside, the guest does not feel to move out of the resort.
---
"Food battles are now won outside the kitchen.
It is no more an inside protected activity"
Executive Chef Mahesh
See how he creates an outstanding culinary experience…
---
The impeccable service of more than 200 staff creates a WOW experience as you submerged yourself in the exotic cuisine trail that runs in the culture of this resort. Right from seamless check-in till the departure, you feel as if the time has stopped. Enjoy the unparalleled hospitality never experienced, which will take you into a different world of Goa.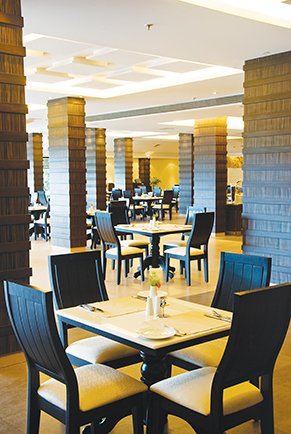 ---
"Spend a day with the Chef – We are encouraging guests to spend time with the chef. Be involved in the dishes they are eating"
Walk the talk with Sanjay Padi, Director F&B……
---
Officially five-star rated resort coupled with personalized service and a breathtaking location, only a brief stroll from the Arabian Sea, make the Radisson Blu Resort Goa Cavelossim Beach an outstanding vacation destination.
After spending a day on one of the area's beautiful beaches, discover world-class amenities and modern comforts in one of the 132 spacious rooms and suites at the resort. Guests can soak in serene views of the lush gardens and sparkling pool while taking advantage of prime amenities such as work desks, LCD televisions, rain showers and free high-speed wireless Internet.
Just 45-minute away from Dabolim International Airport, the resort offers a gorgeous on-site spa and a relaxing free-form pool. When you're ready to enjoy a day on Goa's legendary soft sands, Colva, Palolem and Calangute are all within easy reach.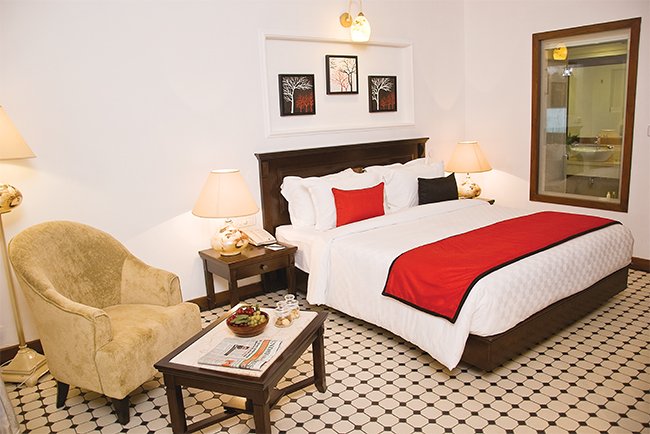 While dining in the Radisson Blu Resort Goa you can take a culinary adventure through Southeast Asia, Portugal and India. For a comforting classic or to sample the exotic and exciting flavors of India, make your way to Upper Deck any time of day or night. Upper Deck also boasts live entertainment every evening.
At Lucio treat yourself to impeccably prepared traditional Goan-Portuguese cuisine at this stylish restaurant, which features an open show kitchen so patrons can watch the talented chefs at work.
Mammoth 4,000 square meters boast of the finest meeting and event venues for one-of-a-kind wedding celebrations and successful corporate conferences. It can host up to 750 guests in stunning indoor and outdoor space enjoying the expert service from professional staff and amenities such as state-of-the-art audiovisual equipment and more.
All in all the Radisson is a perfect Goan resort destination to take back with you, holiday memories, you can cherish throughout the year, only to come back and live it up again.