Hilton Bangalore Embassy GolfLinks recently announced the appointment of Mr. Manish Garg as General Manager.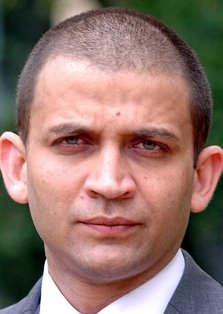 With over 20 years of experience across various hospitality companies, in both local and international markets, Manish will be well prepared to lead the entire operations of the 247 key hotel in his new role
With a strong pedigree in food and beverage, as well as conferences and events, Manish has demonstrated quality leadership skills and strong business acumen. Previously, he served as the general manager of Hilton Garden Inn Gurgaon Baani Square and did a remarkable job as the pre-opening general manager for Hilton Garden Inn Trivandrum in 2013.
A native of Goa, India, Mr. Garg started his career with Hilton in 2011, and since has gained several prodigious experiences in Hilton and Hilton Garden Inn properties