123,000 customers travel with the airline every single day, with a large proportion transferring
The airline has invested in new technology and new vehicles in Terminal 5 to enhance the experience
Dedicated connections staff will help customers travel through the airport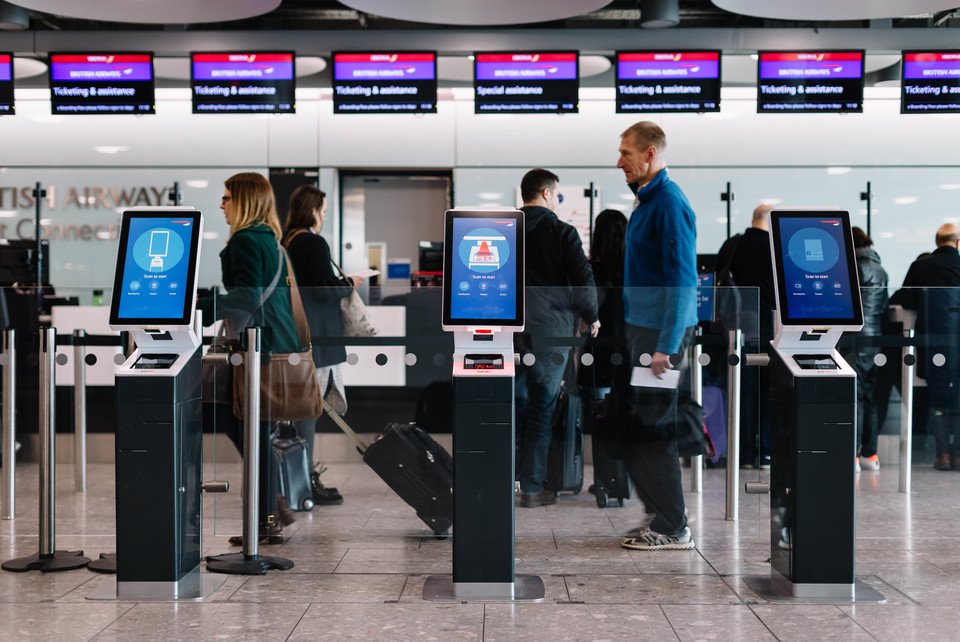 The airline has come up with a number of innovations to make its customers' journeys much easier.
Ease of connecting
New ideas include making sure flights with a large number of connecting customers are directed to arrive at the most convenient aircraft stands for the next part of their journey.
When the airline knows lots of customers are transferring to the same flight, it will now arrange for a vehicle to transfer them to their next flight, cutting out the need for extra legwork.
To help customers print out their boarding passes quickly and easily, new self-service kiosks have been set up in the flight connections area at T5.
Express connections
British Airways now employs dedicated connections managers, who monitor all flight arrivals and organises for customers with tight connections to be contacted while they're in the air and given Express Connect status, and information packs, to fast-track them through flight connections and security checkpoints.
Travelling in style
Customers travelling in First, Club World or Club Europe, plus British Airways Gold and Silver Executive Club members who are at risk of missing their onward connection will be provided with a chauffeur driven executive car, where possible, to transfer them to their next flight. An initial trial has proved so popular that more vehicles are being added to the airline's fleet.
Re-booking in the air
Customers who may miss their connection are now being re-booked with British Airways or any of the airline's oneworld partners while they're still in the air. This information is relayed to cabin crew who then reassure and help customers with their onward journey. They are then met at the aircraft door by connections staff who provide them with their new boarding pass, refreshment vouchers and, if overnight accommodation is necessary, their hotel booking.
Tom Stevens, British Airways' head of Customer, at Heathrow said: "We know how important it is for our customers to transfer through the airport quickly and smoothly, and all of these additional initiatives show them we'll always go the extra mile to provide excellent customer service."